Health issues in cats
Chronic kidney disease affects more than a third of older cats and is a significant cause of poor health in cats. Happily, nowadays there is a lot than can be done to help support cats with this condition.
How can carers spot if their cat has CKD?
Unfortunately, many cats in the early stages of CKD appear to be completely healthy which can make it difficult for carers to spot signs of ill health.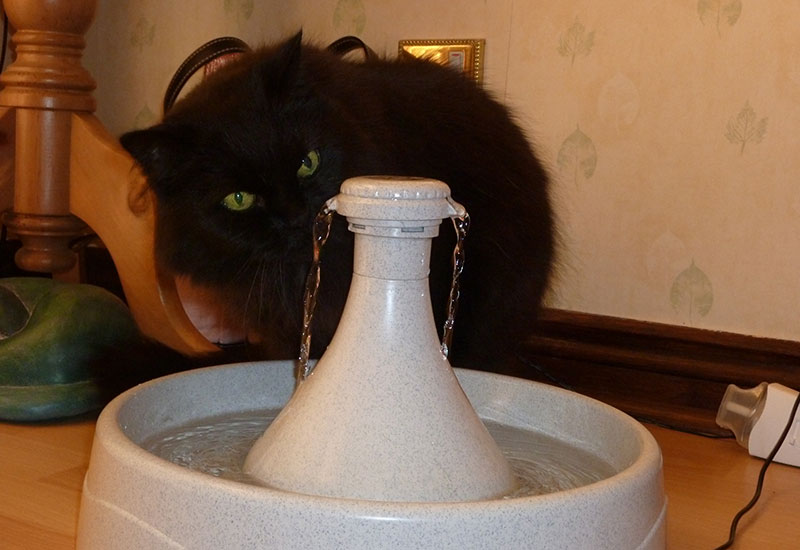 Commonly reported signs of CKD include an increased thirst (50% cats), weight loss (50% cats) and reduced appetite (35%). Diagnosing CKD early helps your cat to live longer by slowing the progression of their CKD and allows more health monitoring and treatments which maintain quality of life.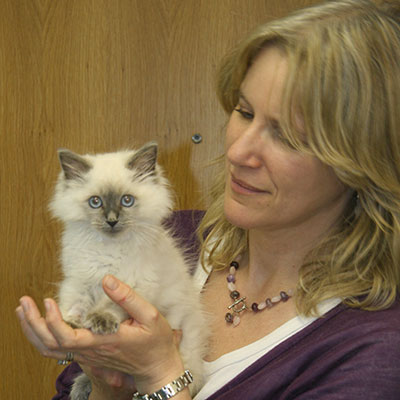 Sarah's Top Tips for helping to diagnose your cat with CKD as early as possible
(aimed at owners of cats aged 7 years and over since CKD is most common in older cats)
Attend routine health checks with your cat so that subtle signs of ill health such as weight loss can be detected as early as possible.
Report any changes in your cat's health or behaviour to your vet clinic as early as possible. The checklist below can be used as a guide.
If possible, bring in a urine sample for your vet to test (you can learn how to collect a urine sample at home by clicking here). A urine test is often a quick, inexpensive and helpful way of identifying cats at risk of CKD: the most important test is a urine specific gravity (USG) which measures the urine concentration.
Annual blood tests are helpful to spot signs of common illnesses affecting older cats, including CKD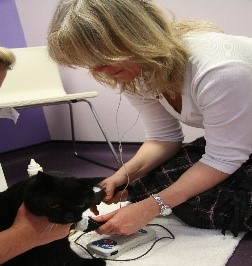 … thirst?
… appetite?
… eating?
… breath?
… weight?
… behaviour?
… mobility or agility?
… energy levels?
… urination or defecation?
… grooming?
… coat condition?
… breathing?
… body condition?
… eyes, ears and nose?
… claws?
… anything else?
Once diagnosed, CKD can often be managed very successfully. Number one, where possible is to encourage your cat to eat a specially designed therapeutic diet – feeding these has been shown to help cats with CKD to live significantly longer (on average 2-3 years longer) and much more healthily than if they were eating a standard adult cat food. Many other treatments are available to help support cats with CKD – for example, appetite stimulating medications and medications to reduce nausea and vomiting.
Read our latest testimonial below: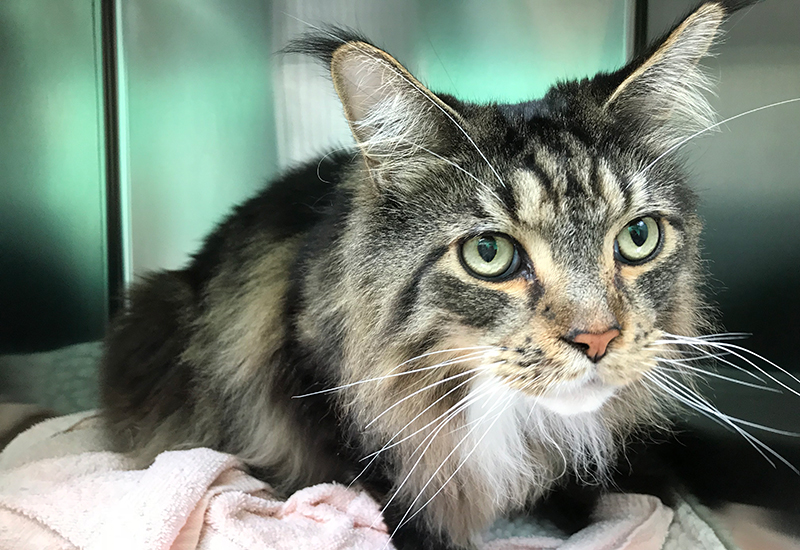 This is Jasper, an 8.5 year-old Maine Coon, recently diagnosed with CKD
Jasper is an especially complex case due to other chronic health problems including asthma and allergic skin disease. Happily, Jasper has made great progress including re-gaining some weight he had lost, following interventions for his CKD. His owner Helen recently commented: "My old Jasper is back thanks to you Sarah!"
Resources available on the Vet Professionals website
Books on Chronic Kidney Disease
Caring for a cat with chronic kidney disease (available print or ebook)
Sarah Caney has written the perfect information source and support tool for cat owner/s/professional/s whose cat/s have been diagnosed with kidney disease, click here
Pet Owners Webinar Available
Chronic kidney disease... all a carer needs to know
We have a 50 minute webinar by Dr Sarah Caney which is an excellent resource for explaining everything you need to know about chronic kidney disease - one of the most common illnesses diagnosed and common in older cats. Find out how to stabilise this condition to enable your cat to live with a good quality of life, for years following diagnosis, click here
Vets/Nurses Feline Kidney Disease Distance Learning Module
This distance learning course is aimed at veterinarians and veterinary nurses keen to update and improve their understanding and knowledge of feline chronic kidney disease (CKD) and is equivalent to 7 hours of CPD. Includes one print copy of 'Caring for a cat with chronic kidney disease' by Dr Sarah Caney. Click here
Video tutorials aimed at veterinary professionals include:
How to collect a urine sample via cystocentesis
How to perform an eye examination (relevant to diagnosis of systemic hypertension)
How to measure blood pressure
The above videos can be accessed here
Telephone referral
Dr Sarah Caney offers a telephone referral consultation if you would rather discuss your cat's care in more detail and can be arranged at a time which suits you best. For more information, please click here
We hope you found this information helpful. Don't miss our next blog on Hyperthyroidism in April 2019.